Place Your Free Employment Ad
Dental Offices save time, money and reduce their liability by working with Dental Pros.
Take advantage of our advertising, employee database, conrfidential screening and hiring environment and experienced placement coordinators.
Job applicants are pre-screened for skills, experience, salary requirements and references are verified.
NO FEE
Place Your Ad Here
Need a Temp for a Day or Week?
We have a pool of temporary employees ready to fill-in for you. Temporary employees available for short term or until placement employee is hired. This helps to ensure the right applicant will be hired.
Order Temp Job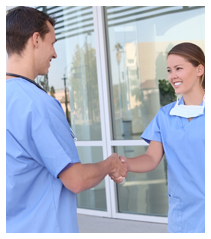 NO FEE
You have nothing to lose and everything to gain

A fee is only due if an applicant is hired.

Working Interviews are the only way to go!

Do you like an applicant but not sure if they fit into your office environment?

Have them work as a temp for a day or week.

Ensure you hire the right applicant!
Request a copy of our terms & conditions
TERMS
Other Services Available:
Our Philosophy
We understand the professional qualifications required by a busy dental office and we strive to make a good match.
Our on-call staff are ready to help you meet your temporary or permanent staffing needs when-ever necessary.