Online Timeclock Service (OTS)

Allow your employees to clock in and out right at their desk. Turn every computer into a timeclock with our service. As an added bonus, if you sign up for our Online Payroll Service, the Online Timeclock Service is completely free and integrates with our Online Payroll Service. You can completely process your payroll with 2 clicks!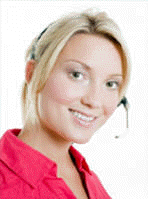 Employer Benefits
Free Trial offer allows you to try our online timeclock service commitment free for 30 days.
No more time cards, timeclocks or racks on the wall or hand-written timesheets.
Accurate clock in and out times. No human calculation errors.
Employees can not manipulate times.
Print a timesheet any time you need one.
Ability to track different locations, shifts, departments or jobs.
No need for paper archives, we keep you data safe and secure.
Month-to-month agreement, no long term commitments.
Easy for manager to edit, add or change employee time punches.
Fully integrated with our Online Payroll Service.
Employee Benefits
Easy to use, one click punch in or out via desktop shortcut.
Employees can keep track of their own hours online via password.
Employees can see the last 5 clock in/out sessions each time they login.
Employees can view and print timesheets for any pay period.
Accurate to the minute.
Employees can keep track of their own hours
Only $19.95 per month
Save even more with unlimited timeclock access for $199.99 per year.